Inspection Services
Inspection services provided by Blackbird Home Inspections abide by the strict InterNACHI Standards of Practice and include areas of the property which we can inspect visually and access safely.
Buyer's Inspection
The Buyer's Inspection is a non-invasive walkthrough inspection to assess the condition of a residential property and make a comprehensive list of damages and defects. Information from these inspections guides buyers as they make some of the most important decisions of their lives. The following areas of the home will be inspected as long as they can be accessed safely:
Roof
Exterior
Basement, foundation, crawlspace, and structure
Heating
Cooling
Plumbing
Electrical
Fireplace
Attic, insulation, and ventilation
Doors, windows, and interiors
Pool (add-on)
Dock (add-on)
Septic system (add-on)
Well (add-on)
Pre-Listing Inspection
Our Pre-Listing Inspection services are designed to help home sellers understand the property they're selling, increase their negotiating power, and make the property stand out more to interested buyers. We will find the damage and defects in the home that sellers should be aware of, giving them the opportunity to repair these as needed before listing.
Re-Inspection
Situations may come up that require a third and unbiased party to make sure that the agreements between a buyer and seller have been met. We can return to a home we've previously inspected to do a Re-Inspection, during which time we check that the agreed-upon repairs have been made.
New Construction Inspection
It is better to find construction defects in a home before the final walkthrough than during it. We offer an unbiased outside perspective during New Construction Inspections, searching thoroughly for issues that the builder should address before the walkthrough.
Mold Inspection
Mold is everywhere, and mold spores are constantly floating through the air. Moist areas of the home can attract mold, causing it to settle, grow, and eventually cause damage to a home's surfaces. During the Mold Inspection, we search thoroughly for moisture intrusion and mold growth so that the problem can be remedied.
Radon Testing
Radon is a toxic gas that naturally occurs in uranium-rich soil and can rise into the home, becoming trapped. Once this gas collects in the home, it puts those inside at risk for developing lung cancer. Radon is invisible, odorless, and tasteless, so professional testing is required to detects its presence in the home.
Thermal Imaging
We use a Thermal Imaging camera, which allows us to diagnose areas of heat loss by taking pictures of home surfaces, as needed during inspections at no additional charge. This is useful if we suspect moisture intrusion and want to confirm it. We also offer full Thermal Imaging scans as a standalone service. During these scans, we use the camera to assess the home's energy efficiency by detecting areas of missing or insufficient insulation and more.
Home Appraisal
We offer Home Appraisal services, typically for banks. We will inspect a home's condition and estimate future repair needs and maintenance to determine the value of the property.
Aerial Drone
We typically walk a roof to inspect its condition and find any damages. However, if we determine that a roof is unsafe to walk, we will use an Aerial Drone to collect high-resolution images of the roof from above instead.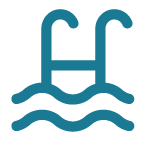 Pool & Spa Inspection
We will inspect your pool and spa to determine the condition of all components that are accessible at the time of the inspection. We will check for safety hazards and inspect for the presence, condition, and operation of related equipment.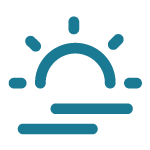 Dock Inspection
If you are interested in purchasing a waterfront property, hire us to properly inspect the dock for safety issues, natural deterioration, or improper construction methods.
Contact Eric 7 days a week to schedule our thorough home inspection services in Central Arkansas.
Ask about our discounts for first-time homebuyers and repeat business.
Address
5018 Club Road, 
Suite 112, 
Little Rock, AR 72207